Meet The Team
Meet the WWS volunteer board of directors and staff below; you can email the staff directly using their personal emails or contact the board of directors at board@waterskiandwakeboardscotland.co.uk.
WWS Board Of Directors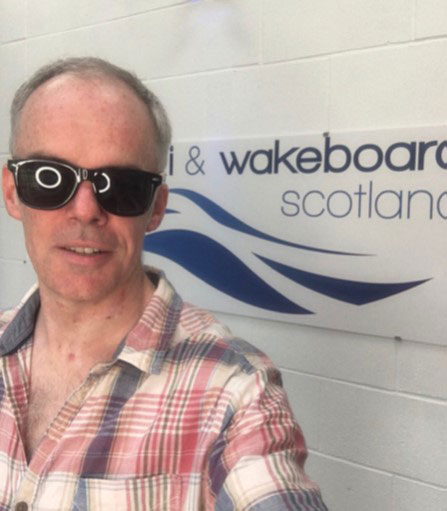 Kevin Lochhead
Chair
Kevin has been spent most of his life being towed behind boats, whether it was being dragged through the Firth of Forth at Musselburgh, at the age of eight by his father, teaching himself to wakeboard and barefoot, or competing at 100mph in the Sydney bridge-to bridge ski race.
For over 40 years he has maintained a passion for these sports that bring so much in the way of physical and mental challenge. For the last 10 years or so he has been concentrating on tournament slalom, learning how to ski and coach from the world's best. Currently, he holds the Scottish senior record of 2 1/2 at 11m and has a training Personal Best of 2 at 10.75m.
Away from waterskiing Kevin is married with two children, runs a number of businesses and enjoys kitesurfing, foilboarding and mountain biking.
Joining the volunteer Board of WWS has allowed him the opportunity to give back to the sport which has helped shape his life. He maintains that waterskiing and wakeboarding are the best sports in the world that not enough people have heard about or had the opportunity to participate in.
Chris Heron
Vice Chair
Chris first put on a set of waterskis at the age of 7 and skied recreationally at Aboyne, Edinburgh and abroad for a number of years prior to joining WWS. He now enjoys driving, coaching and training at Town Loch and competing in the slalom events.
His biggest achievement in the sport has been to still manage and run short line passes with horrendous form! Chris is honoured to be a member of the Board of Directors and be able to help lead, shape and influence the future of WWS and our sport.
Out with his responsibilities of WWS, Chris has been in senior management for the last 7 years, most notably as part of one of the 'Big Five' companies in the US e-commerce and logistics industry. Where he gained valuable experience and insight in leadership, creating a positive culture, developing businesses and their staff and most of all having fun whilst achieving this.
Chris's portfolio on the Board includes HR and the National Training Site.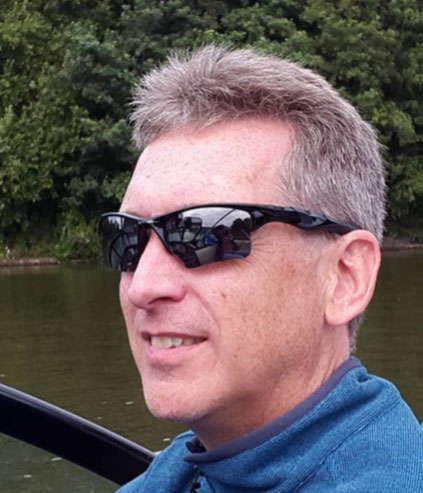 Stuart Baillie
Treasurer
Stuart started waterskiing after a friend gave him a voucher for a 'come and try' lesson about 7 years ago. He couldn't think of anything worse than getting into cold Scottish water – but after putting it off he turned up to use the voucher and was instantly hooked into the sport. Today Stuart skis about three times a week and occasionally braves the winter months.
Stuart's career started in IT working for a financial company, initially as a programmer and latterly in IT architecture and strategy. He is now a company director in the family business. Both the strategic role and his current position mean he has skills across all aspects of business. Stuart's strengths lie in technology and he supports WWS in this and other areas.
Stuart's portfolio on the Board includes Finance and IT.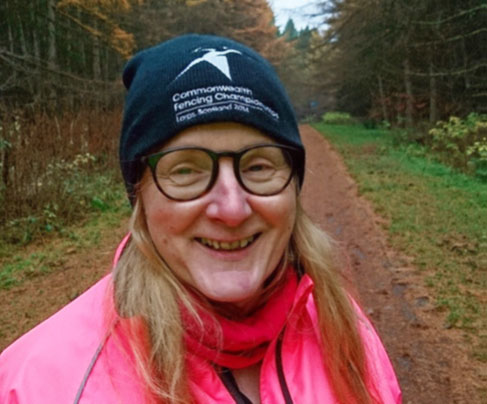 Liz Anderson
Secretary
Liz has lots of experience in Board governance, having worked in the sports sector for over 8 years. She is employed by a fellow SGB, Scottish Fencing, where she is responsible for HR, administration and developing volunteer recruitment. She also has a raft of experience in Safeguarding, Equalities and Finance.
Liz's educational background is in accountancy and she is a qualified fencing coach, with a strong passion for personal development. As well as attending numerous Women & Sport and Equality conferences, she attended the Women in Sports Leadership Academy which was a great opportunity to build networks with women working in sport from around the world.
Liz's portfolio on the Board includes Equality/Diversity.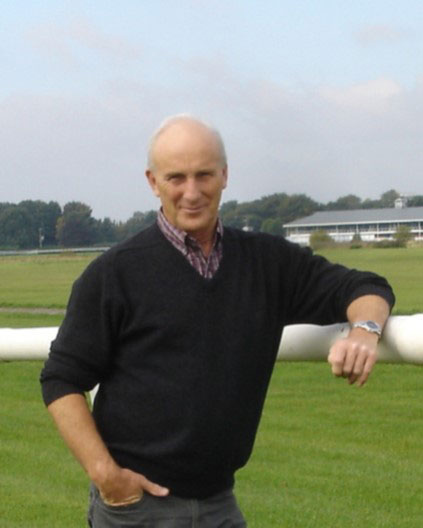 John Radford
John's working background started in the consumer electronics industry, progressing from the tools via his company's management training scheme to senior management level in a successor company. He later moved into management in the retail distribution industry where he remained until retirement.
John has been involved in waterskiing from the early 1970s and has been a member at Kyle for most of that time. As he lived and worked elsewhere, he's also been a member at other clubs as well. He has been on the committee at Kyle for many years and has served as Chairman there for a number of them.
John's portfolio on the Board includes Governance and Environment.
Ollie Jessop
Ollie has waterskied for over 20 years. He is the current Scottish Slalom Champion and loves to spend time on the water trying different techniques and helping other skiers when they are having issues. Away from water-sports, Ollie runs two businesses and is married with a young son who at the age of 2 had already been introduced to waterskiing.
Ollie joined the Board to give back to the sport he loves, to help other people progress, and to help create a community between the Scottish clubs and operators.
Ollie's portfolio on the Board includes Coaching.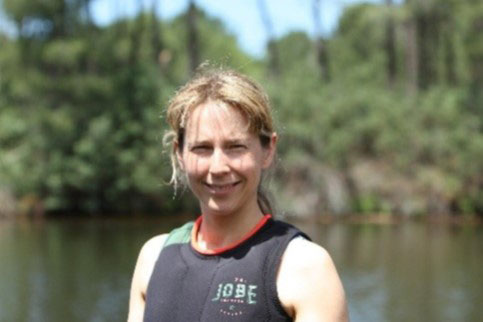 Kim Johnston
Having enjoyed snow skiing for many years, Kim decided to give waterskiing a try six years ago at Town Loch. She really enjoyed the experience as it had some similarities to snow skiing but also lots of new challenges. Kim skied more and more, enjoying the sport, fitness and community - joining Waterski & Wakeboard Scotland as a member and going on to participate in slalom ski competitions.
Kim has a background in IT Analysis and Programming. She is married with two children, with the whole family now waterskiing and loving the sport.
Kim joined WWS as Board Member three years ago, keen to be further involved in the development of the sport, see growth in Scottish competition and ensure accessibility of the sport to all.
Kim's portfolio on the Board includes Safeguarding.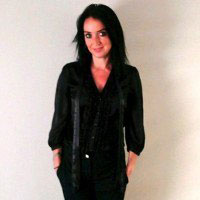 Karen Cornwell
Karen is a Legal Director at Thorntons Law. She qualified in Scotland in 1999 and England & Wales in 2010. Karen's background has almost exclusively been in civil and commercial litigation including contract disputes, property litigation, professional negligence and banking litigation. Whilst now based primarily in Fife and Tayside, Karen retains strong ties to Glasgow, Edinburgh and beyond.
Karen is a member of Loch Lomond Water Ski Club where she is also a Committee Member and Covid-19. She embraces all kinds of outdoor sports and regularly enjoys mono-skiing, snow skiing, running, hill walking and horse riding. She is also a keen wild swimmer in the North Sea and wetsuit free.
Karen's portfolio on the Board includes Anti-Doping.
Carole Cooney
Born and educated in Dundee, Carole has over 20 years of experience in operations management in the public, private and 3rd sectors. She has worked across all disciplines of senior management including strategic planning, governance and policy, cultural change, process improvement and relationship management.
Carole is a keen competitor in bikejor which combines her love of dogs and mountain biking while navigating trails at high speed. Being involved in various sports and communities has influenced Carole throughout her life and in many positive ways including making lifelong friends and developing skills.
Carole's portfolio on the Board includes Strategy.
WWS Staff
Calum Reid
Chief Operating Officer
Calum has worked in sports development for a number of years including with Triathlon Scotland where he headed up the development team. He has experience in strategic planning and operational delivery across several areas including clubs, youth and schools, participation growth and safeguarding.
Calum enjoys all kinds of outdoor sports including cycling, running and skiing but his background is primarily sailing where he has been involved as a participant, coach and volunteer throughout his life. Since joining the team Calum has been learning to waterski and wakeboard and is looking forward to improving his skills in both disciplines over the coming years.
As Chief Operating Officer, Calum works with the volunteer board of directors in providing effective governance and leading the growth of Waterskiing and Wakeboarding in Scotland.
Ali Brotherton
Development Coach
Ali has been coaching waterskiing and wakeboarding for 10 years at a variety of different venues. A keen participant in both sports himself, he's the current reigning Wake Series Champion. Ali is passionate about getting new people involved in the sport and has coached riders who have successfully competed at national and world championships.
As Development Coach, Ali is responsible for a large part of the Coaching and Development section of our strategy including creating innovative resources, developing coaching and driving pathways and organisation of competition series.