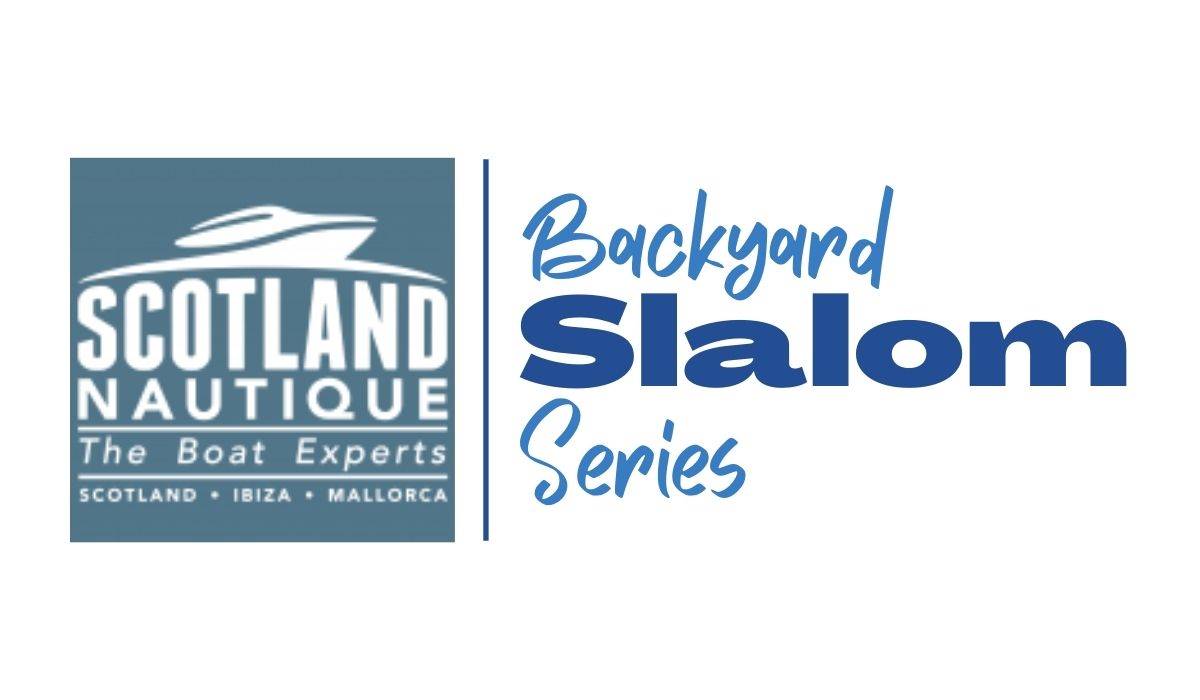 29 April 2022
Scotland Nautique Backyard Slalom Series 2022
Waterski and Wakeboard Scotland are excited to launch the Scotland Nautique Backyard Slalom Series for 2022. The series aims to bring together waterskiers of all abilities to take part in some light-hearted and fun-focused competition in a sociable environment.
The Backyard Slalom Series will take place over four events spread across the 2022 season:
Kyle Spring Backyard – Sunday 22 May
Town Loch Spring Backyard – Sunday 26 June
Kyle Late-Summer Backyard – Sunday 28 August
Town Loch Late-Summer Backyard – Sunday 11 September
Each event will take place using the backyard format over two rounds of four passes with Backyard and Competition Scores being awarded. The Backyard Scoring System – which is designed to create a level playing field - sees participants receive points based on the number of gates and buoys achieved regardless of the speed, rope length or even if you run the half or full course. For those running the full course, an additional Competition Score will be given based on the first pass not fully run. Overall and category prizes will be awarded based on each of the scoring systems.
When the series culminates at the Town Loch National Training Site in September series prizes will be awarded based on participants' best three events under each of the scoring systems. An award for the best Handicap Score will also be awarded based on the biggest improvement in Competition Score across the series.
The opening event of the Scotland Nautique Backyard Series will be hosted by Kyle Waterski and Wakeboard Club at Kilbirnie Loch on Sunday the 22nd of May. There will be an event briefing at 10:30 and skiing will begin at 11 am. Event entry will be £10 per round, including drinks and a barbecue. Entry is by email to sec.kwswc@gmail.com by the 16th of May.
You can download the Series Guide below for more information about scoring and eligibility.
A Message From Scotland Nautique
Here at Scotland Nautique we live and breathe all things powerboats. We've called the beautiful banks of Loch Lomond home since 2010, and over the last 12 years have grown to also have offices in Ibiza and Majorca.
We are proud to be the official Scottish importer of Nautique, Sea Ray and Zodiac Nautic Ribs offering an extensive range of world-class boats. Not only that, but we also stock a wide range of pre-owned boats, which are carefully chosen by our expert team.
Our genuine passion for powerboats and the water means we're more than 'just' a place to buy a boat. We offer our clients inboard servicing and repair, LPG conversion, valeting, winterising, Nautique & PCM parts, training, and/or just someone to pick up the phone to when you need some help.
We are dedicated to finding the right boat for you and want to help you enjoy everything about it.
Find out more at scotlandnautique.co.uk